The "reality" is in the building.
The reality in designing a reliable building lies in the essential planning of all aspects of the building,
harmonized by its technology, artistic elements, and effective cost management.
As professional architects, we are seriously committed to this reality through precise planning
and advanced design techniques using strict project management control systems,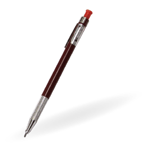 ensuring everyone the quality and peace of mind offered by our work.
Once a building is developed, it remains with us for 30, 40, or even well over 100 years.
The essence of architecture doesn't end once a building is erected. Furthermore,
our buildings are designed and built to last for many years to come.
The value of the building evolves together with "history to the building", as contributed by the owner.
<Company Profile>
Company Name
Alpha Architect Design Office Co, Ltd
Address
14-1 ,Kasuga 3 chome, Suita-city, Osaka 565-0853, Japan
TEL 06-(6386)-8770 FAX 06-(6337)-3680
e-mail▶info@alpha-ao.co.jp
URL▶http://www.alpha-ao.co.jp/
Milan Office: Via del Futurismo 1 20138 Milano ITALY
Paid-in Capital
10,000,000 yen
Representative
Representative Director: Sadao Kimura
Architecture Management
Managing Director: Sadaki Kimura
Founded
March 1, 1973
Established
July 2, 1975
Business Activities
Planning Department:
Architectural Planning, Design and Design Management, Design Consulting, CM Business
Business Department:
Architectural Planning, Profit Generation, Property Management, Taxation Countermeasure Consulting
Administration Department:
Building Administration, Reform, Renewal Consulting, Real Estate Consulting
Real Estate
Department:
Housing Placement, Land Sales/Brokerage, Real Estate Market Research
Trading Department:
Materials from overseas, Interior Procurement and Coordination
Approvals / Registration
First-class Registered Architecture Office: Osaka Prefectural License (ri) No. 5779
Real Estate Dealer's License: Osaka Prefectural License (3) No. 046002
Qualifications
First-class Registered Architect, Second-class Registered Architect, Facility Design Specialist, Second-class Electrical Work Specialist, Real Estate Transaction Specialist
Main Bank
Bank of Tokyo - Mitsubishi UFJ Bank, Resona Bank
Memberships
Japan Institute of Architects
Osaka Association of Architectural Firms
Osaka Institute of Architects & Building Engineers
All Japan Real Estate Federation
Real Estate Guarantee Association
Japan Illumination Association